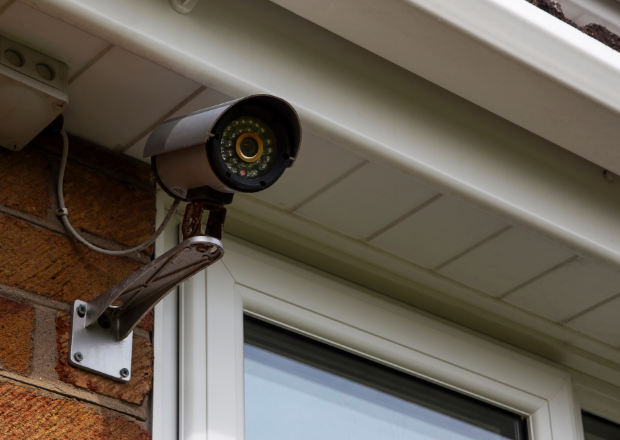 Why Do I Need 24/7 Security Monitoring?
There are many things to think about when you're a homeowner. You've got to make sure you're keeping up on the maintenance of your home and that you're always doing what you can to help keep it safe and protected. 
One thing that many homeowners forget about, though, is their home's security and alarm system. Even if your home has no valuable possessions inside, it's still important to have 24/7 security monitoring in case somebody tries to break in. 
Here are a few reasons why 24/7 security is so important for homeowners and the benefits our customers enjoy every day.
Help Protect Your Family
As an ADT Authorized Dealer, our customers enjoy the benefits of working with ADT, the most trusted security brand in the country. 24/7 security monitoring from ADT helps protect your family and loved ones by helping to keep a watchful eye on your home at all hours of the day and night. It is an essential service for families looking to help keep their loved ones safe and protected. Monitoring can help provide peace of mind for people who are home alone or who have small children.
Around-the-clock security monitoring service helps to protect people at home by providing a 24/7 presence that can respond quickly to potential threats. By having a team of professionals watching your home 24 hours a day, seven days a week, you can rest assured that someone will be there to help respond to any potential danger, whether it's a burglar breaking in, a fire, or even a medical emergency. This way, your loved ones are kept safe by a qualified security provider keeping a close eye on the situation, no matter the hour.
Adding a 24/7 professional security monitoring setup can give you peace of mind knowing that everyone is always covered by this enhanced layer of safety. 24/7 home security monitoring from ADT can be customized to fit your needs and is more affordable than ever! If you are serious about helping keep your family safe, then 24/7 home security monitoring and a smart home security system from Revamped Security is a great place to start.
Help Protect Your Property
Whether at work, on vacation, or just running errands, you can rest assured that a professional monitoring security team is watching your home. In an emergency, our team will immediately dispatch police, fire, and medical responders to your location. There will always be a quick response in the event of an emergency, no matter the type, to help minimize any potential losses.
Deter Crime
24/7 security monitoring is a service that helps to protect people at home by providing around-the-clock surveillance. This can be especially helpful for people who live in high-crime areas or have had previous break-ins and may need emergency personnel quickly.
24/7 home security monitoring also helps provide peace of mind by deterring burglars and intruders from targeting your home. Knowing that your home is being closely monitored 24 hours a day will help prevent would-be criminals. And, it will help to catch them if they do break in – if a break-in does occur, the footage can be used to assist law enforcement in their investigation.
Why Work With Revamped Security
When you work with Revamped Security, you know you are getting the highest quality work available. From professional installation of home security systems to installing security cameras, Revamped Security has the experience to handle the job. As an ADT Authorized Dealer, we have access to the premier home security and automation products, all backed by the most trusted name in security, ADT.
We understand that there are seemingly endless options for companies that promise home security services. However, few have the track record and loyal customer base that Revamped Security has. If you want to work with the best team possible and enjoy the multiple benefits that come from it, give us a call today!
Sign Up for 24/7 Security Monitoring Today 
If you are looking for a comprehensive security system that can help protect your home and family around the clock, Revamped Security has the perfect solution. 
Our 24/7 security monitoring from ADT will help keep your property safe and secure no matter what time of day or night. Contact us today to learn more about our services and how we can help you improve the safety of your home.