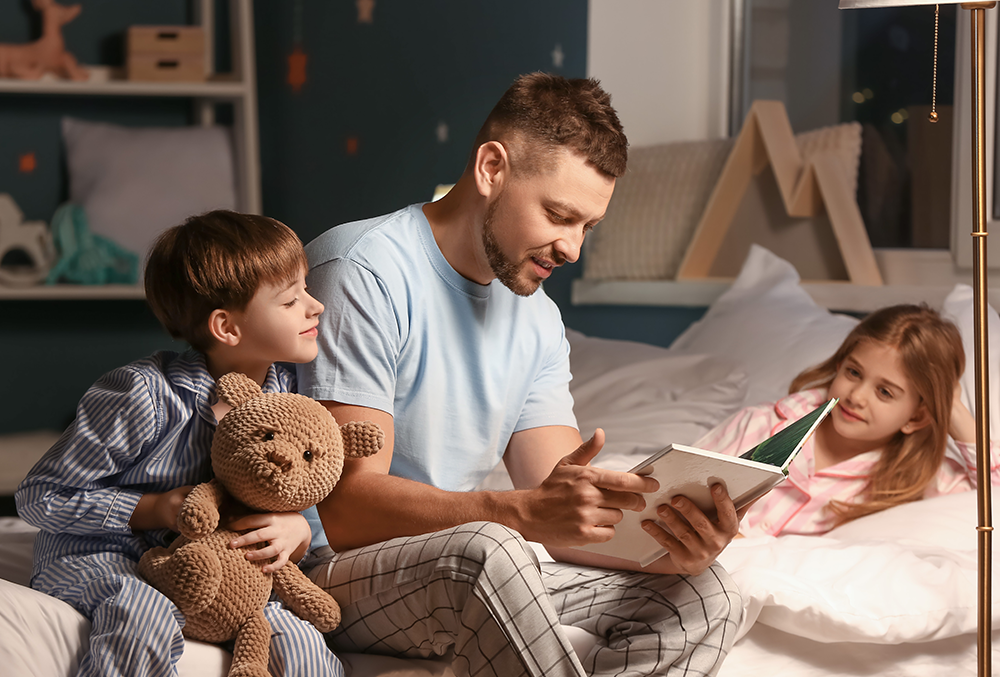 Why Your Family Could Benefit from ADT Fire Monitoring & Fire Detectors
When it comes to something as important as your family's safety, no corners should ever be cut. At Revamped Security, we understand the importance of going to bed at night with the peace of mind of knowing your family and home are well protected, which is why we are fortunate enough to be an ADT Authorized Dealer and offer ADT fire monitoring and ADT smoke detectors to our customers, the pinnacle of home safety services.
At Revamped Security, our team is made up of experts on everything home safety, including fire detectors. If you have any questions about installation, what models to choose, or if they are right for you, reach out to us today!
How Our ADT-Monitored Fire Detectors Work
Not all fire detectors are created equal. At Revamped Security, we only use the most advanced fire and smoke monitoring technology in our clients' homes. 
We are an Authorized ADT Dealer which allows us to offer the best fire monitoring systems in the country. No matter the time of day or night, with ADT fire monitoring, someone has always got your back.
Here is how our fire detectors with ADT fire monitoring stand apart from the competition
Fast Alarm Response:

As soon as a sensor is triggered inside of your home alerting you to a possible fire, the authorities are made aware. This gives you the most time possible to react to the emergency at hand.

24/7 Monitoring:

Powered by nationwide ADT monitoring centers, you will always receive a fast response when you need it most.

Fast Assistance:

The last thing you need to think about if there is an emergency in your home is how fast someone can help you. ADT will contact emergency services as soon as a sensor is triggered and never a second later.

Life-Saving Capabilities:

A house fire can move from dangerous to deadly fast. No one ever thinks they will be a house fire victim until the unthinkable happens. Luckily, fire detectors can reduce the chance of dying in a home fire by

55%

. Statistics like this show that having a fire detector in your home is a life-saving tool.
Our fire detectors with ADT fire monitoring were specifically created to help keep homeowners safe in their homes, and that is not something we take lightly. Contact us today if you are ready to upgrade your home with the most advanced fire detectors.
Why Install Fire Detectors?
Our customers choose to have fire detectors installed in their homes for various reasons. From their ease of use to the heightened level of protection your home receives, people all over the country are choosing to upgrade their home's security with advanced fire detectors and fire alarm monitoring from ADT.
Quick Installation
When some homeowners hear the words "installation," they may run for the hills. Installing new devices in your home is often a long and drawn-out process that leaves you questioning if it was a good investment in the first place.
Our fire alarm system is straightforward and easy to install and can usually be finished in less than a day. We recommend working with qualified technicians to perform your installation from a company you can trust.
Small Children/Elderly in the Home
If you have small children or elderly individuals in your home, having a high-quality fire and smoke monitoring system is crucial for their safety and comfort. Fire detectors are installed outside of bedrooms, meaning that if a fire were to break out while the children or elderly were asleep, they would be awoken by the fire detector monitoring system.
If you have young children or elderly relatives that you trust to be home alone, having a fire detection system installed is a great way to ensure that they are safe in an emergency, even if you are not around.
Confidence
As a homeowner, you have a thousand things to worry about at all times; having the peace of mind that you'll be alerted to a fire in your home should not be one of them. Our state-of-the-art fire detector systems and qualified technicians give homeowners a feeling of security they have never experienced before. And with ADT monitoring, you know that a team who cares always has your back.
Contact Revamped Security for Installation of a Fire Monitoring System
We have set ourselves apart from the competition with our highly trained technicians, excellent customer service, and the most advanced equipment available. For the best fire and security monitoring in the business, call Revamped Security.
Contact us today to go over ways we can make your home a safer place to be.