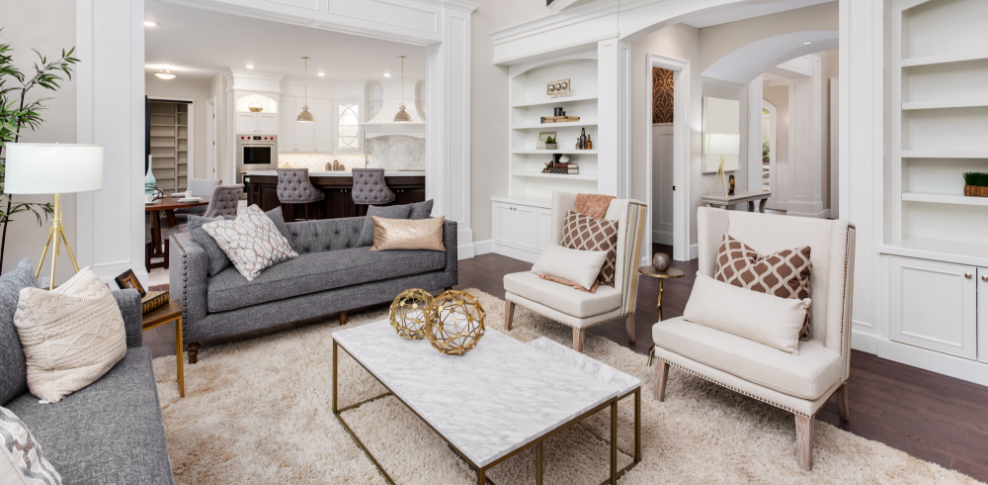 Home Security Systems in
Austin, TX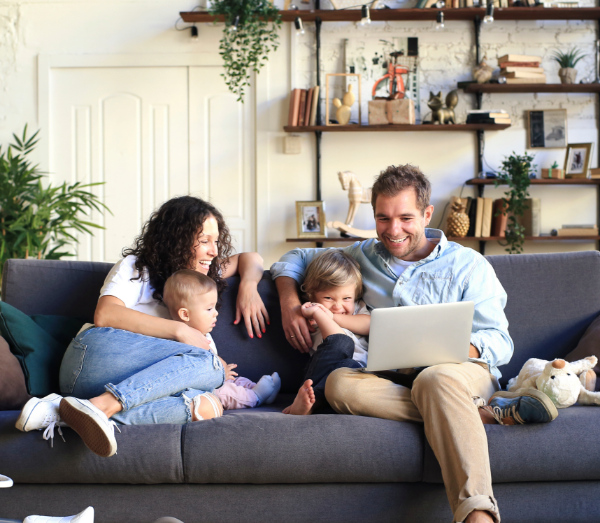 Most people in Austin, Texas understand that it is a beautiful place to live and work. With numerous growing business opportunities, home prices are on the rise, and it is obvious that many people love living in the local area. If you want to buy a home in Austin, you need to make sure you have the best security system available. We are Revamped Security, and we provide a wide variety of Austin home's security systems. This includes smart home devices, alarm monitoring, and security cameras. All of our authorized ADT products are high-quality, and they can help you protect your home from crime.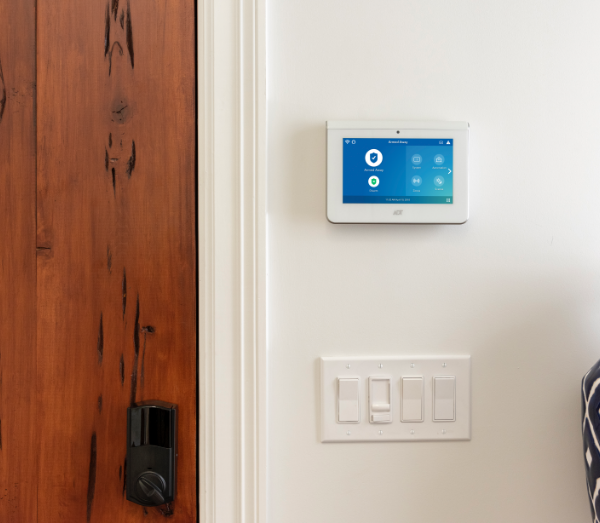 Home Security Products From Revamped Security
With home break-ins on the rise, it is important for you to make sure your property is protected. 3 homes in the United States are burglarized every minute, and it shows that you need to prevent property crime by using the correct tools. At Revamped, we offer a wide variety of quality home security systems. We pair them with exceptional customer service. Our devices include: 
Outdoor Cameras 

Garage Controls 

Smart Thermostats 

ADT Fire Monitoring 

Carbon Monoxide Detectors 

ADT Monitoring 

Glass Break Detectors 

Motion Detectors 

Doorbell Camera 
If you set up a smart home security system using our tools, we can protect your house against fires, burglaries, and even natural disasters.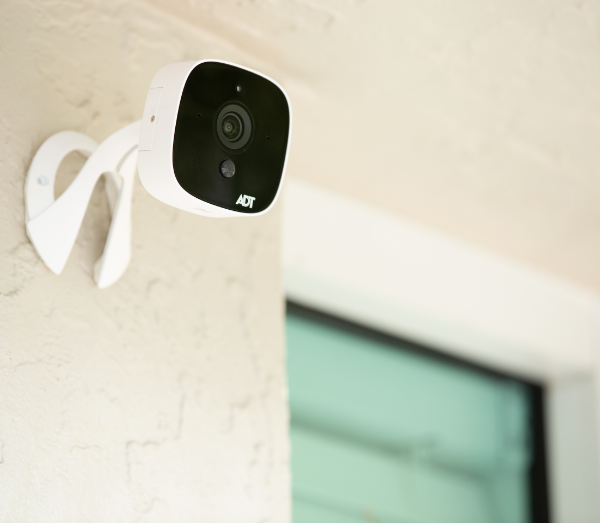 Security Cameras From Revamped Security
At Revamped Security, we can also provide you with exceptional home security cameras that can help you protect your home. We also have the ability to pair them with our home alarm systems. That way, we can help you identify intruders and warn you ahead of time when someone is approaching your house. 
Thanks to our premier security cameras, you can watch video surveillance in real-time. Or, you can watch the footage later when you get home. Because we provide high-quality streaming video, you can use it as evidence if property crime takes place. This can also help the police officers respond quickly, apprehending the subject. 
If there is an unusual noise in your home, you can also take a look at what is causing that noise. It might be an animal, or it might be someone breaking in. 
We offer plenty of other cameras for your house, including: 
Outdoor security cameras 

Indoor security cameras 

Doorbell cameras 
It would be our pleasure to help you protect your home from harm.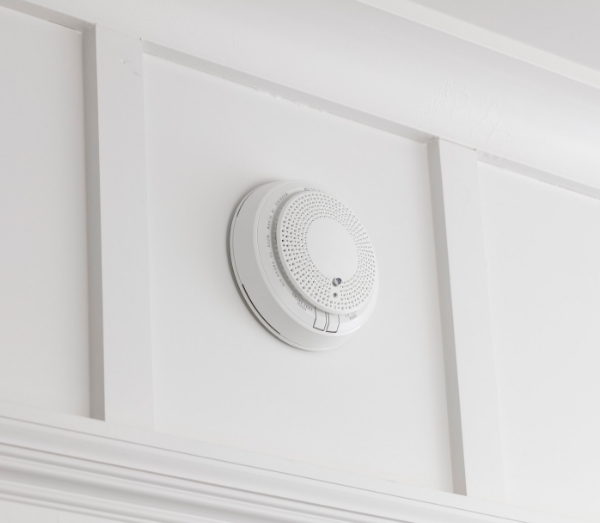 Help Protect Your Family With Fire & Life Safety Systems
If you own a home in the Austin area, you need to make sure you are ready for anything. That is why we offer a comprehensive home security system that includes ADT fire monitoring and live assistance. If there was a fire, you can respond quickly, making sure you protect your family from harm. 
We also offer flood detectors, fire detectors, and carbon monoxide detectors. All of these are important for helping you protect your family and your property. Carbon monoxide detectors can warn you if a colorless, odorless gas is present, helping you get your family to safety. All of these services come with 24/7 ADT monitoring, making sure you are never actually alone even if you are at home by yourself.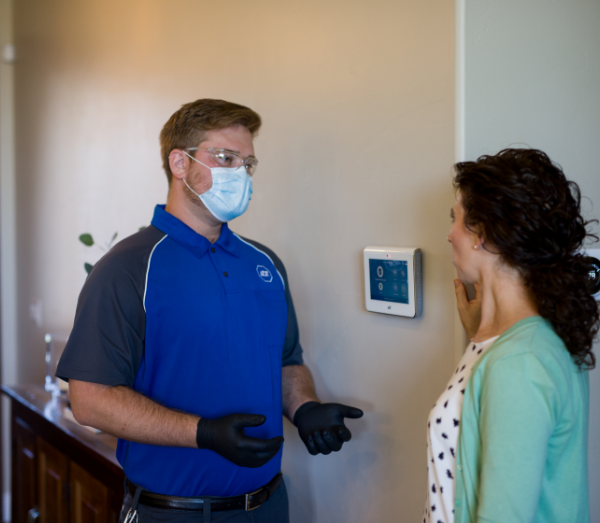 Revamped Security Home Automation Systems
Smart Door Locks 
Our smart door locks can help you protect against Intruders while also making your life more convenient. If you are worried about losing your keys, you can protect your Austin TX home while also leaving your keychain behind. You can use a secure code to get into the house, give a separate code to each of your guests, and make sure your house is fortified properly. 
Lighting Automation 
If you want to update your house, take advantage of light automation. You never need to worry about walking in the dark along the edge of your property again. Furthermore, automatic lighting can help you scare away Intruders who are depending on the dark to protect and conceal them. 
Smart Thermostats
If you want to reduce your energy bills, our smart thermostats can help you. You can use a smartphone app to control the temperature in your house with a single click while also accessing real-time information. 
Garage Controls 
You can also take advantage of garage controls to make it easier for you to open and close the garage door. You can also receive alerts when the status of your garage door changes.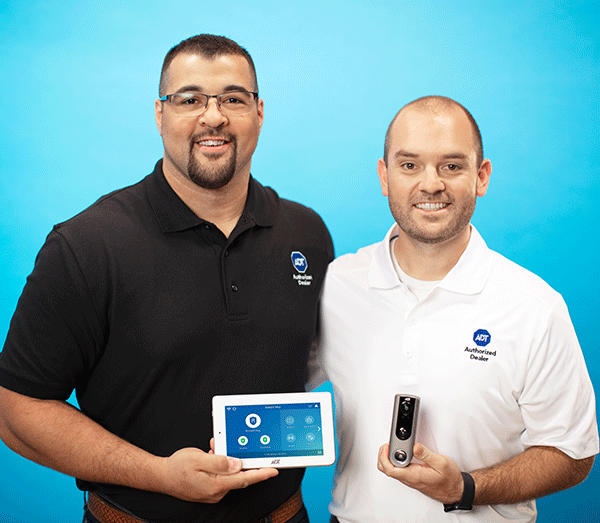 Home Security Systems Backed By ADT Monitoring
We are proud to be an ADT Authorized Provider, and all of our equipment is thoroughly tested to ensure it is working properly. Our technicians will come and install it for you, making sure it works perfectly before we leave. Furthermore, our home security systems come with 24/7 ADT monitoring. You can depend on an ADT professional to be there to make sure your house is protected from harm. You can also enjoy your rapid response time that can prevent or limit the damage to your house.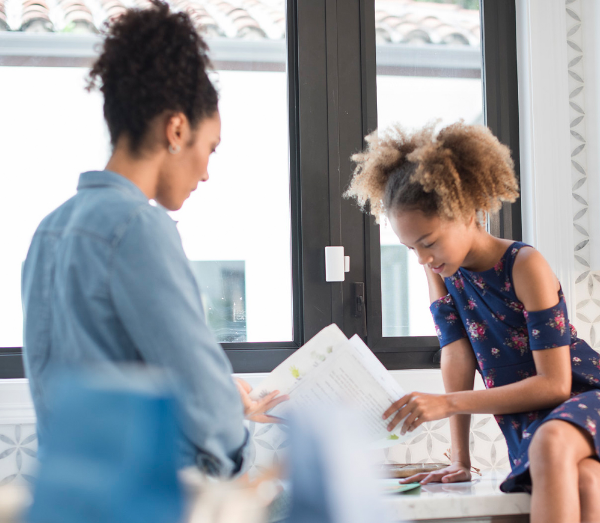 Revamped Security Is Your Best Bet for a Smart Home Security System
If you want to have the best quality security system in your home, it would be our pleasure to assist you. At Revamped Security, we are one of the best Austin home security companies in the region, we offer a wide variety of ADT security packages, and we can help you protect your house day and night. Contact us today to speak to a member of our team and learn about our home alarm system products and services.
"I had a wonderful experience with both people from ADT from the service advisor to the installer.
They answered all of our questions and explained everything clearly. Both had great personalities and were a breeze to work with. 10/10 including the service itself."
AZANETH
"Revamped Security provided exceptional and timely service.
The technician even gave out his personal phone number should I ever have any questions or concerns with my security. I wasn't just sold a product but I was sold a partnership."
TY
"Great service from start to finish.
Salesman, Dakota Ortega, was very thorough and set us up with exactly what we needed. Technicians were very friendly and set everything up correctly and explained everything to us. Very happy with the service and more peace of mind.."
JENNIFER