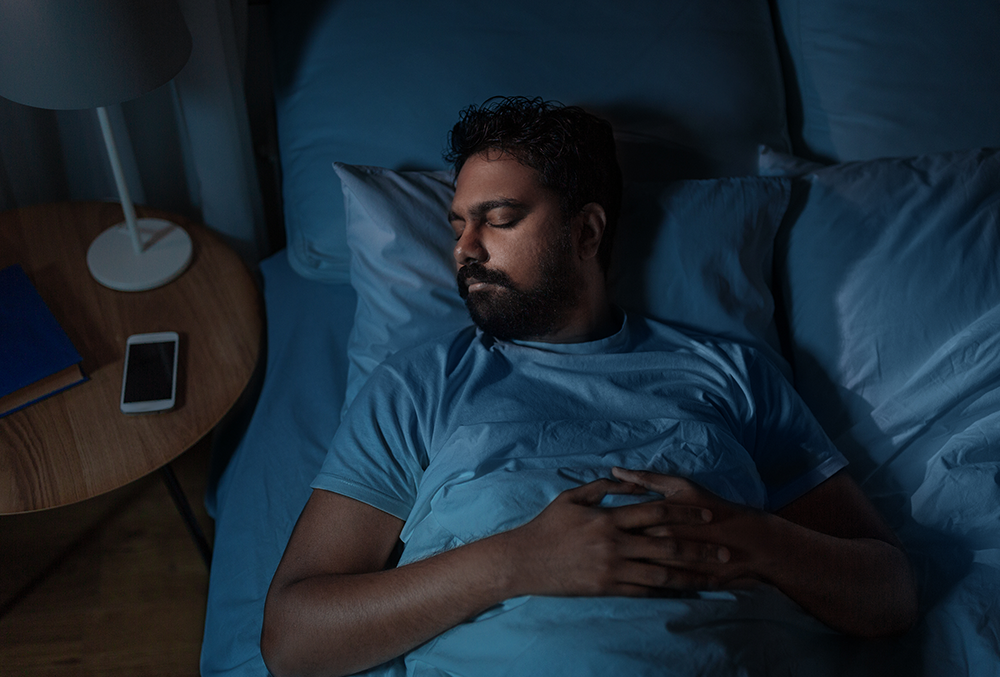 What Are Your Home Security Options?
When it comes to the security of your home, there are a seemingly endless amount of options to choose from these days. From a smart security system to fully automated lighting, technologies in modern-day homes are growing exponentially, and home security is no different.
At Revamped Security, we pride ourselves on providing our customers with the highest-quality home security systems available. We offer a wide range of products and systems, ensuring that every homeowner we work with can find what is right for them. Below are the home security systems we offer and how they can help make your home safer.
As a company, Revamped Security was founded on the basic principle of helping protect families and homes with a cost-effective and reliable home security system with monitoring capabilities. Every product and service we offer adheres to this goal, and our team works tirelessly to provide our customers with the highest level of home security. 
ADT Professional Monitoring
ADT is the most trusted name in home security, with over 145 years of experience under its belt. Revamped Security is one of the top-rated ADT Authorized Dealers in the country; this means we can utilize their 24/7-monitoring service on our products, which is invaluable to the safety of a home. You can load your home with all the newest technology out there, but if it is not backed by a quality company, then you may still be at risk!
Glass Break Detectors
First-floor windows are at the top of their list of all the places a burglar could break in. With our glass break detectors and professional installation services, you can rest easy knowing that if any glass panel is broken in your home, the authorities will be alerted right away. One glass break sensor can cover a 25-foot range, making them extremely practical and cost-efficient.
Motion Detectors
Motion detectors are a home safety tool that can come in various forms, such as lights, alarm systems, and cameras. When set up correctly, they will be able to detect if there is any amount of motion on your property. If the alarm is triggered, you will receive a notification, and the ADT-monitoring team will receive one as well. Our customers with small children love these as they provide an unrivaled peace of mind.
One of the fastest-growing innovations in home security is security cameras. We offer multiple security cameras to provide your home with high-quality protection from every angle!
Doorbell Cameras:

As the name suggests, doorbell cameras from Revamped Security are installed with the intent to see and speak to whoever is at your front door. They are both a great burglar deterrent and a convenient tool to talk with someone at your door if you are not home.

Indoor/Outdoor Cameras:

These cameras are set up on your home's inside or outside perimeter to catch unwanted movement. You can ensure all areas of your house are safe and secure with the help of our state-of-the-art security cameras with ADT Monitoring.
Fire and Life Safety Systems
We do not only offer systems and technology that help with security issues but also fire and safety hazards. Your home's safety is more than just preventing bad guys from getting inside; the overall safety of your home should be a significant concern. We offer a line of products backed by ADT to help keep you and your home safe.
ADT Fire Monitoring
Who can you trust to watch your home when you are away from or asleep at night? Sleep easy at night knowing that America's most trusted security companies has got your back with 24/7 Monitoring and lightning fast response times.
Carbon Monoxide Detectors 
Often something that homeowners overlook is their carbon monoxide detectors. Our CO detectors are extremely good at detecting even the smallest levels of CO and alerting the authorities that assistance is needed with their built-in alarm system. CO poisoning can be seriously harmful to one's health and can even lead to death, especially among the elderly, so do not take this lightly. Ensure you are covered by a team that you can trust when you need it most!
Fire Detectors
Fire detectors let you know that a fire has broken out and will notify the authorities immediately. This is an excellent line of defense against house fires. They can be set up in bedrooms to help keep your family safe while they are asleep and at their most vulnerable.
Choose Revamped Security for all Your Home Security Needs
It would be best if you never cut corners when it comes to the safety of your home. At Revamped Security, we have been keeping homes safe for years and will continue to do so. 
Between our fantastic customer service team and highly qualified technicians, there is no question that we are one of the state's premier home security companies. If you are ready to take the safety of your home to the next level, contact us today to schedule our services!