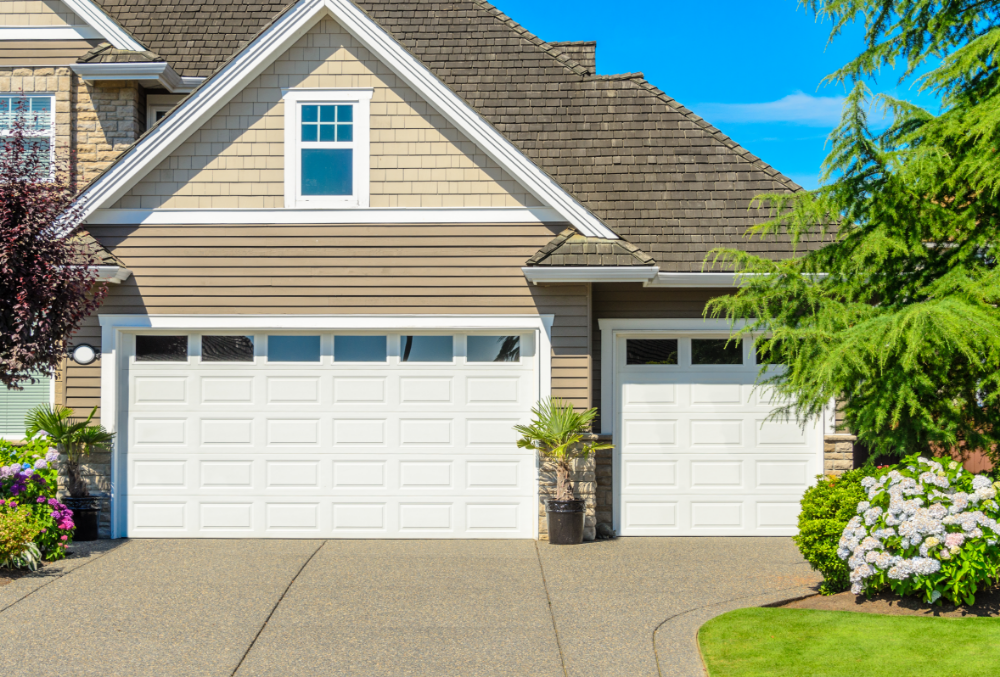 Why You Need a Smart Garage Control
From smartphones to smart TVs, seemingly everything these days is getting a technology overhaul. Creating easier-to-use systems and providing the user with more features are just some benefits of smart devices, and garage door openers and controls are no different!
Gain complete control over who has access to your home and see when family members are coming and leaving with smart garage controls from Revamped Security!
What Are Smart Garage Controls?
A traditional garage door opener, which is likely your existing garage door opener, allows you to open your garage door with the push of a button. Smart garage controllers allow you to do much more than that. As an ADT Authorized Dealer, our devices come backed by ADT, which means they can be controlled by the ADT Control app. This effectively turns your cell phone or tablet into the garage door opener, allowing you to open your garage door right from your device.
However, the advantages of having a smart garage door opener in your home far surpass just being able to open the garage from your phone. Smart garage controls operate thanks to a sensor that is placed on the garage door itself. This sensor connects to your phone and gives you information on your garage door status, allowing homeowners complete control over their garage door, even when they are not at home.
Benefits of Smart Garage Controls
At Revamped Security, our job is to help make your life easier. This is why we firmly believe that if you want to get the most out of your home, smart devices like garage door openers are crucial in helping create a more efficient home. Check out some of the reasons our clients believe their smart garage controls are a worthwhile investment.
Know Who Comes and Goes
If you are a parent, then you know the uncertainty that comes with not knowing what your kids are doing when they are home alone. If you want to make sure your little ones are off the bus or that your teen got home safe from their friend's house, a smart garage door opener can help do that. Since the garage control is connected to a sensor that is alerted every time the garage door opens and closes, it is an excellent tool for knowing who is home and who isn't. 
Common Garage Door Issues – Solved!
The traditional garage door and garage door opener we all know was due for a significant update. With a smart garage door controller, you never have to worry about leaving your garage door open or locking yourself out again! Since you can operate your garage door with your cell phone and see the open or close status, you will never have to wonder if you left it open for an extended period again! The days of you not having your opener and getting locked out are also a thing of the past.
Heighten Your Home's Security
While smart garage controls open up a world of convenience to homeowners, they can also help play an essential role in your home's overall security. Homeowners can receive an alert when their garage door is open or closed. If you know that no one should be entering or exiting your home and you see this alert, you will be able to respond appropriately. That can include calling the authorities, alerting other family members that someone is in the house, or getting a real-time look at whoever is in your home. 
Help Combat Porch Pirates!
In addition to your family's overall safety, our smart garage controls can also help combat porch pirates. If you would like to leave the door open for the delivery driver and close it after they drop off the package, that is quickly done with a smart garage control!
Why Work with Revamped Security?
Since our doors opened in 2013, we have been committed to providing each of our clients with the highest quality products and services. As an ADT Authorized Dealer, we carry products from the nation's most trusted home security brand – ADT. This means that between our highly trained technicians and backing from ADT, we can supply homeowners all over the country with the security system of their dreams.
Contact Us Today!
If you are ready to upgrade your home with smart garage controls from ADT and Revamped Security, do not hesitate to reach out to us today!