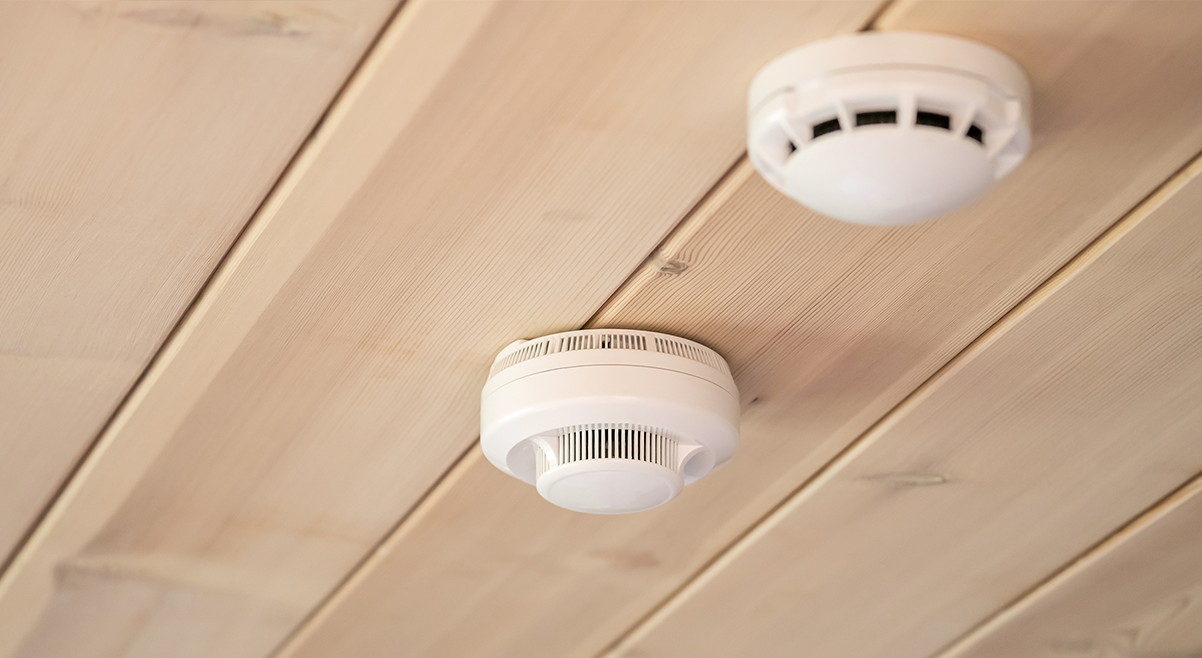 Why Is My Carbon Monoxide Detector Beeping? What Does it Mean?
There are few sounds inside of a home that homeowners should worry about more than the inescapable sound of a carbon monoxide alarm going off. While you never want to hear this sound, it can also be relieving. It shows that your carbon monoxide detector is working properly to help keep you and your family safe.
What Does the Beeping Sound Mean?
If you are hearing a beeping sound emanating from your carbon monoxide detector, it means that it has detected high enough levels of  CO gas in your home. The beeping sound directly means that you should exit your home safely and call the authorities to let them know what is happening.
If you are reading this and realize that you do not have up-to-date carbon monoxide detectors in your home, call Revamped Security today for a solution.
What is Carbon Monoxide & Why is it Dangerous?
Carbon monoxide, also known as CO gas, is feared by homeowners everywhere. It is an odorless and colorless gas that is both toxic to humans and almost completely undetectable. This is why we believe having a carbon monoxide detector is absolutely crucial to have in your home.
CO gas comes from things like gas or propane not being able to burn fully. Since it comes from burning fuels it is found in places where the house is using gas. Places like around the gas dryer or even in your garage if a car is left turned on. While CO gas is not dangerous when you are outside, when it confines itself to a small place it becomes deadly.
Installing carbon monoxide detectors in high risk places around your home can greatly help deter the chances of someone being affected by it. Proper ventilation procedures are also recommended to help keep the CO levels down inside of your home.
Where to Install CO Detectors
While just having CO detectors in your home is a great start to keeping it safe from the harmful gas, where you put them is just as important. Since a carbon monoxide leak produces an odorless gas that is undetectable by humans, you are most at risk at night while you are sleeping.
Make sure you are placing your carbon monoxide alarms on each floor of your home. Each room where someone is sleeping should also have a detector close to it. You are much less likely to notice a disturbance if you are asleep, making these prime spots for CO detectors. Spacing out the CO detectors appropriately is also important, giving you the best chance that someone in the home will hear the beeping.
If you are planning on adding carbon monoxide detectors to your home, consider doing it with a professional team. Our experts are highly trained and know exactly where to install your CO detectors for maximum efficiency. While you may be able to install the devices yourself, placement is key and should be left in the hands of a professional.
Why Trust Revamped Security?
Revamped Security is an ADT Authorized Dealer and one of the foremost authorities on home security systems in the area. Brought to life with the sole intention of helping keep families safe Revamped Security has cultivated a dedicated and professional team. From our premier customer service to top-of-the-line installation services, Revamped Security is the best at what it does, helping keep homes safe.
Contact Revamped Security Today for Carbon Monoxide Detectors
If you are ready to take your home's safety to the next level, get in contact with us today. We are ready and eager to help you through the entire process. Get in contact with us today!