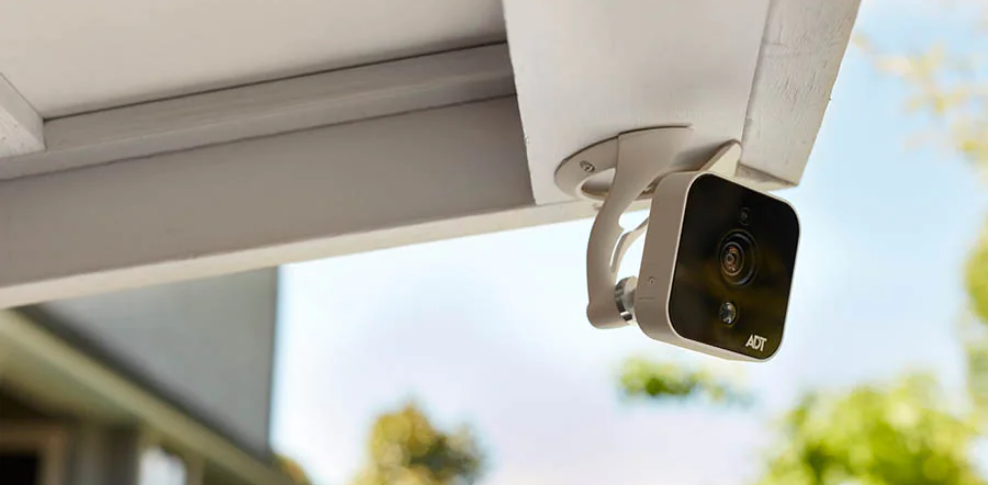 Outdoor Cameras
in Dallas, TX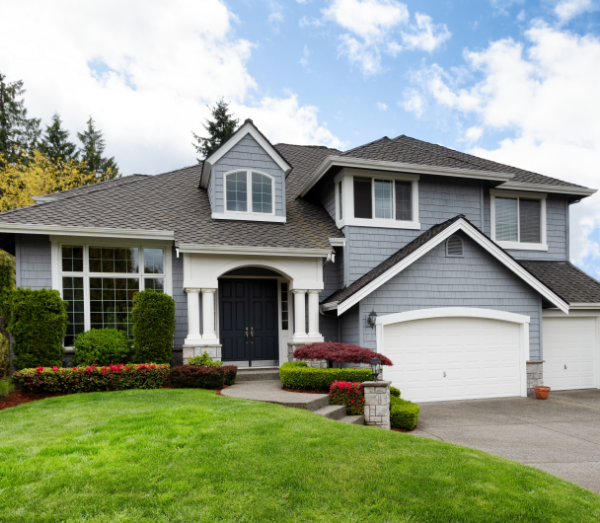 Dallas, Texas Outdoor Cameras
The need for home security has been rising in the past few years, with Texas residents quickly adopting new ways to help keep their homes safe. Revamped Security offers high-quality outdoor cameras that are perfect for helping protect your Dallas home.
With ADT monitoring, you can have peace of mind knowing that your property is always being watched by a high-tech device designed to help keep you safe. Whether you want to have the comfort of knowing there's always an extra set of eyes on your property or just the feeling of sleeping better at night, our outdoor cameras are for you! Our video surveillance cameras are fully automated, giving homeowners complete control over their home security all day long.
The Best Spots To Install Outdoor Cameras
You may be wondering where your home security camera installation would make the most sense. The placement of your outdoor cameras is just as crucial as what brand they are or who is installing them. It's essential to make sure that you cover multiple outdoor areas where a break-in could potentially occur.
One ideal location is your garage because it's an attached structure to your home and likely contains valuable items. Placing a camera near your garage will allow you to see any activity near or around it. Driveways are also essential for installing outdoor cameras because they are easily accessible to intruders, especially if you don't have a gate.
Suppose your home doesn't have a lot of trees or other tall objects nearby; another excellent spot for surveillance cameras is near the front door. This is one of the first places an intruder will try to enter, so it's essential to have a clear view of the area. Many times, just the presence of the camera itself is enough to deter potential invasions.
Finally, another excellent location for home security cameras is near the back and side doors. It's a standard error for homeowners to leave these doors unlocked or even open, creating an easy opportunity for burglars. If you have a camera in view of these doors, it will help to serve as a reminder to close and lock them.
Check Cameras From Your Phone
Even if you can't have someone house sit for you, there's an option that can provide nearly the same level of monitoring. One of the most common worries for any homeowner is whether their property will maintain the same level of safety while they are away from it. With the ADT control app, you have the power to check in on your home from anywhere in the world.
All you need is a smartphone or tablet, and you'll be able to see a live feed of all the activity happening using your indoor and outdoor cameras.
There are many times when we're required to leave home for an extended period. Whether it's for work, vacation, or a family emergency, it's always nice to know that you can still help keep an eye on your property. The ADT Control app can help provide a high-definition picture of the outside of your home day or night, even during inclement weather. This home automation feature gives you more flexibility to travel as needed. That kind of protection can be ideal for careers such as traveling nurses, military personnel, or anyone who frequently works out of town.
Home Automation Options From Revamped Security
Outdoor security camera systems can be linked with other home automation devices, like lights and motion detectors. This can be done in a few ways. One way is to have the outdoor camera turn on the light nearest it whenever motion is detected. This will help illuminate the area and potentially scare away any potential intruders.
One of the biggest reasons for break-ins is because the home is dark, and the intruder can't be seen. This home automation system will help prevent that by deterring them with light as soon as they step onto your property with video surveillance.
Revamped Security also has other home automation options for your home, which include:
Garage controls- Don't worry about needing to come home if you leave the garage door open. You can open and close it remotely with your smartphone.
Lighting automation- Upgrade your exterior lighting to be controlled with your security system. This will allow you to create a schedule for when the lights should turn on and off.
Smart door locks- Imagine a lock with fully electronic controls, allowing you to let someone in remotely or never have to worry about a spare key. You have that option with smart door locks.
Smart thermostats- Have you ever wondered if there was a simple way to control the temperature in your home at any time, even if you're not home? A smart thermostat allows complete control over the inside temperature and helps save on costly energy bills.
Contact Revamped for Outdoor Camera Installation in Dallas, Texas
Having professional installation with video surveillance on your home in Dallas, TX, can make all the difference regarding security.
At Revamped Security, we take pride in ensuring every property has state-of-the-art protection to stay proactive during a break-in or other emergency. Call us today if you're ready to take your security to the next level. We'd be happy to discuss our security cameras or any other home protection products we offer.
Schedule Service