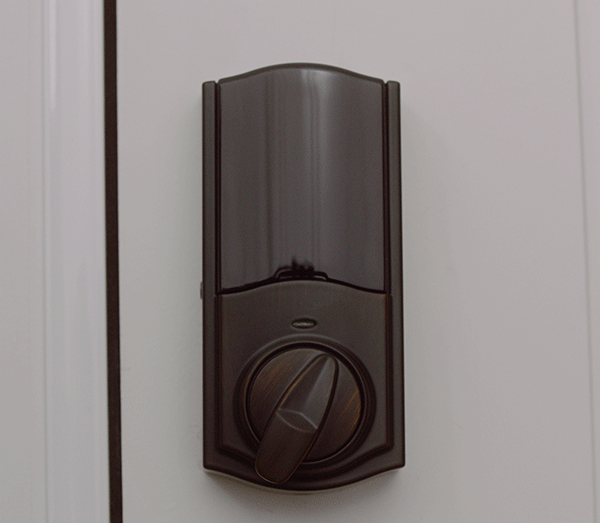 Smart Door Locks
If it seems like everything can be connected to the internet these days, you're right! This includes your door locks. Smart door locks connect to your home's Wi-Fi and allow you to lock or unlock your home's doors using your smartphone – from anywhere in the world where the internet is accessible. This is especially helpful if you think you forgot to lock your doors.
You won't have to forget about losing your keys again either, as the door locks can be unlocked using either the smartphone or a keypad located outside the door. Mobile alerts are available if you want to know when the kids arrive home or if someone is inside who shouldn't be. Contact Revamped Security today for smart door lock installation.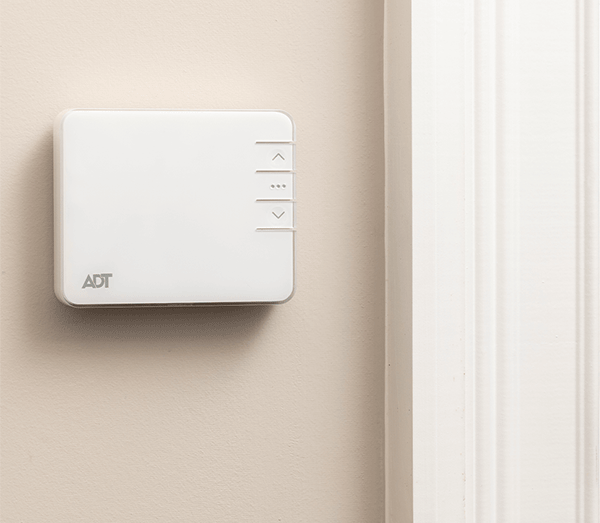 Smart Thermostats
Long gone are the days of the round-dialed thermostats. Today's smart thermostats are incredibly efficient – and smart. Connected to your home's Wi-Fi, you can control your smart thermostat from anywhere using ADT's mobile app and set up a schedule that helps you save on energy costs.
If you're leaving work on a cold winter's day, simply turn the thermostat up from your mobile device and be greeted to a warm and comfortable home upon your arrival. You also have the ability to set up your system to automatically notify you whenever the status of your thermostat changes to know whether it's too hot or too cold.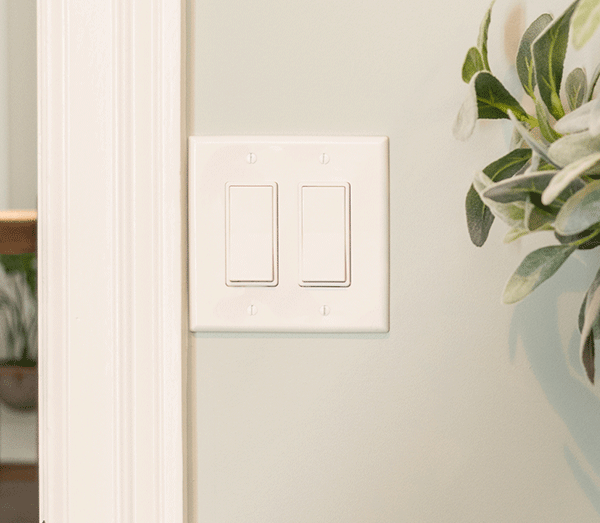 Lighting Automations
Control your home's lighting system from your fingertips with our automatic home lighting controls. Our lighting automation systems allow homeowners to schedule when they want their interior or exterior lights to automatically turn on at certain times of the day or night. This is especially useful when homeowners are out of town and want the security of making it appear they are home.
You can change the timing of the schedule or simply turn the lights on or off from the convenience of your smartphone or mobile device. Other features of our home lighting automation systems include scheduling the lights to automatically turn on when you enter a room or having them turn on if your security system detects an intruder.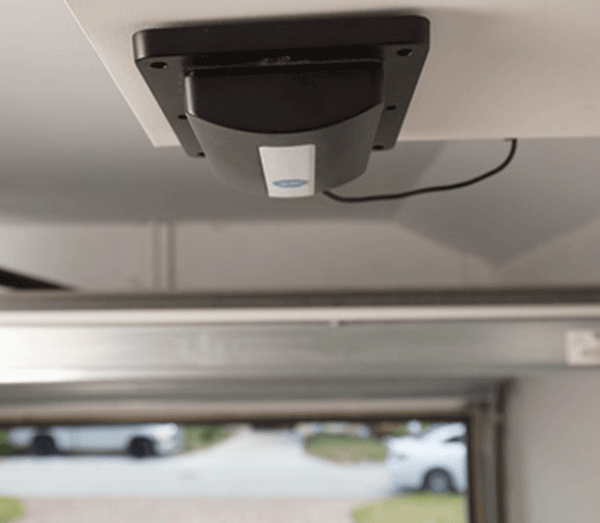 Garage Controls
Forget to close the garage door again? With our garage door security system, you'll never have to worry about leaving your garage door open again. If you left in a hurry and can't remember if you closed the garage door, you can pull out your smartphone – from almost anywhere in the world – and use the ADT app to see if it's closed. If it's open, you can close it with the push of a button.
Our garage door controller is compatible with most major brands of garage door openers. Using modes and scenes, you can even integrate your garage door controller into different scenarios, like "Away," which automatically closes your door. Contact Revamped Security today for garage door security system installation.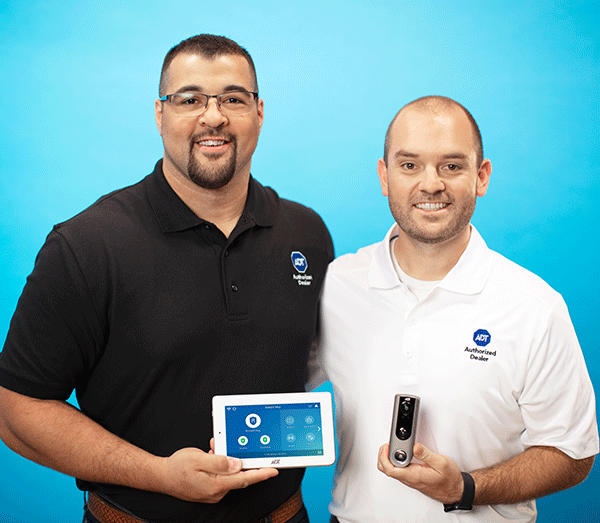 Why an ADT Authorized Dealer?
It's not a coincidence ADT has been voted the most trusted home security system in the country for several years running.
ADT's engineers test each product under some of the most difficult conditions to ensure they'll perform in real-life scenarios when your health and safety may be at stake. But what really sets Revamped Security apart from the competition is our dedication to our customers. We've earned their trust by taking care and helping protect what families value most in life – each other.
We want you to feel peace of mind, whether you're at home or on the go. With so many parts of our lives changing, and us spending even more time online, threats to our security are also changing. Being an ADT Authorized Dealer allows us to continue adding even more ways to help you stay protected.
From home security systems to exterior cameras to smart door locks and so much more; Revamped Security has you covered. Interested in learning more about our services or want a home security system installed in your home? Then contact us today to speak with a friendly customer service representative and receive a free quote. We look forward to hearing from you.
"I had a wonderful experience with both people from ADT from the service advisor to the installer.
They answered all of our questions and explained everything clearly. Both had great personalities and were a breeze to work with. 10/10 including the service itself."
AZANETH
"Revamped Security provided exceptional and timely service.
The technician even gave out his personal phone number should I ever have any questions or concerns with my security. I wasn't just sold a product but I was sold a partnership."
TY
"Great service from start to finish.
Salesman, Dakota Ortega, was very thorough and set us up with exactly what we needed. Technicians were very friendly and set everything up correctly and explained everything to us. Very happy with the service and more peace of mind.."
JENNIFER