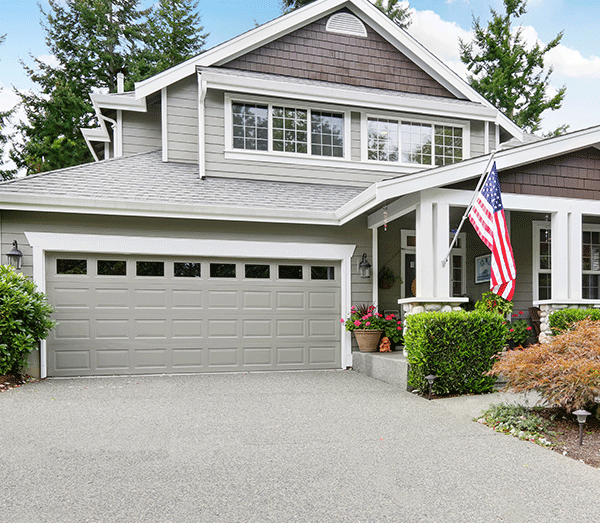 Smart Garage Control Installation
Have you ever left for work in the morning and wondered 10 minutes down the road if you forgot to close the garage door? We've all been in this familiar scenario at one point or another. With garage door security from Revamped Security, though, you'll never have to worry whether you left the garage door open again.
Garage door security technology provides alerts if you leave the garage door open and allows you to close the door from your smartphone, tablet, or computer. It's that easy. For peace of mind, contact Revamped Security for garage door security solutions.
How Do Smart Garage Doors Work?
Smart garage door openers work just like regular openers, but they are connected to your home's wireless network. This allows for remote monitoring from an app on your smartphone or tablet. ADT smart garage door controllers are compatible with most major brands of residential garage door openers.
Benefits of a Garage Door Security System from Revamped Security
If you're someone who leads a busy life like many homeowners, a smart garage door security system might be for you. Some of the benefits of a smart garage control system include:
Wide Compatibility
ADT garage door controls are compatible with almost all major garage door openers, and these systems can be installed in just a few short hours.
Instant Alerts
Accidentally leave your garage door open? No worries. You'll be alerted via your smartphone or tablet instantly so you can close it with the touch of a button.
Remote Control
Whether you're at work down the road or vacationing across the country, you'll have access to control your garage door from your smartphone or tablet, as long as you're connected to a wireless network.
Increased Security
A smart garage door opener alerts you to whether the garage door was opened while you're away and provides constant monitoring of who is coming and leaving the house. You can control who has access to open and close the garage door.
Why Trust Revamped Security?
Revamped Security was founded in 2013 with a mission to help protect families and their homes by offering the nation's most trusted home security systems from ADT. Some of the benefits of working with Revamped Security include:
One of the Top-rated ADT Authorized Dealers
With a mission to provide homes and businesses with the latest in home security technology, Revamped Security has steadily grown into one of the top-rated ADT authorized dealers in the country. Revamped Security has grown 150% every year, and there's no slowing us down.
5-Star Installation Technicians
All of our home security experts are 5-star installation technicians and apply knowledge and experience to every job they perform. We provide the highest level of customer service and ensure the satisfaction and safety of our customers.
Free Quotes
When you work with Revamped Security, you'll never be blindsided when you receive your bill. We provide free quotes on all jobs.
Contact Revamped Security for Smart Garage Door Installation
Our commitment and dedication to our customers are what sets us apart from the competition, and you'll realize that as soon as you speak with one of our team members. For installation of a smart garage door security system from ADT, contact Revamped Security today.
Schedule Service