ADT
Door and Window Sensors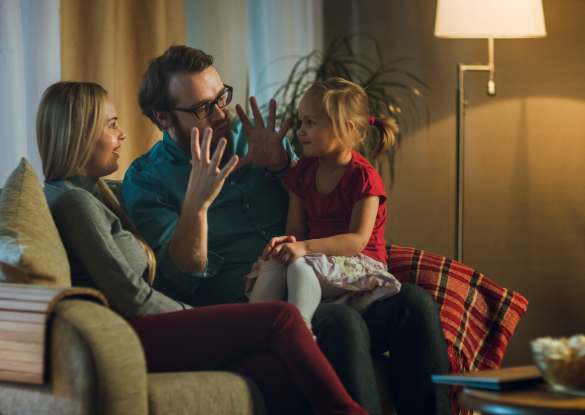 Door and Window Sensors
Homeowners are constantly trying to find new ways to help keep their homes safe from intruders, and Revamped Security can help in a number of ways. Door and window sensors provide additional protection through alerts when someone comes in or out of a door or window. Revamped Security is an ADT Authorized Dealer, which means that we provide top-notch security products that can be backed up with 24/7 monitoring from ADT.
Help Reduce Crime with Door and Window Sensors
Get alerts if someone tries to get into your home through a door or a window while your system is armed. Package these sensors with cameras that turn on to capture the would-be intruder. This additional layer of security can provide a sense of safety and peace of mind when you're home or away. With its low profile and ease of use, this is one of the best ways to help keep your home safe from intruders without breaking the bank.
Unique Features of ADT Door and Window Sensors
As an ADT Authorized Dealer, we offer the highest quality door and window sensors on the market today. Homeowners all over the country are quickly bringing this technology into their homes for a variety of benefits including:
Entry detection
You'll immediately know when someone is attempting to get inside your home through a door or window. Whether you're trying to deter burglars, or you just want to know when family members come and go, a device with entry detection is great for any home.
Automatic alerts
When the system is armed, and a door or window is opened, you'll get a text on your mobile device notifying you of a possible intruder. The ability to detect signs of trouble early is priceless, and allows you to take action quickly.
Flexibility
We offer a variety of door and window alarms to fit your home's specific security needs. We will make a plan for your home depending on the size of your home and the number of doors and windows you have.
Professional installation
Our technicians provide recommendations for the best sensors for your doors and windows, and come to your home to install them in the most effective locations to ensure your property is secured when you need it to be. We are an ADT Authorized Dealer and we're dedicated to providing the best products and services in the market to help keep you safe and happy.
Enjoy Peace of Mind with 24/7 Monitoring
All of our security equipment can be backed up with 24/7 ADT monitoring, so you can rest easy knowing that an ADT professional is always ready to help in an emergency. By working with Revamped Security, you'll feel confident about the safety of your home with round-the-clock monitoring through ADT.
Why Choose Revamped Security?
Revamped Security has been providing top-notch security solutions since 2013. Since day one our focus has always been to provide stellar customer service from the first point of contact to our thoroughly trained 5-star installation technicians.
As an ADT Authorized Dealer, you'll always have some of the best products and services in the market. Never wonder if your security solutions provider has your back – with Revamped Security, we're always on.
Schedule Service
Schedule Door and Window Sensor Installation Services with Revamped Security
Don't wait any further in getting your home and property secured! The last thing you want is to need a security system and not have it in place. 
Being proactive instead of reactive is always the best solution. Call the Revamped Security team to schedule your door and window sensor installation services and increase the security and protection provided to you and your family. 
You can never go wrong in taking steps to protect what's yours. Contact an associate to get started today.
Schedule Service