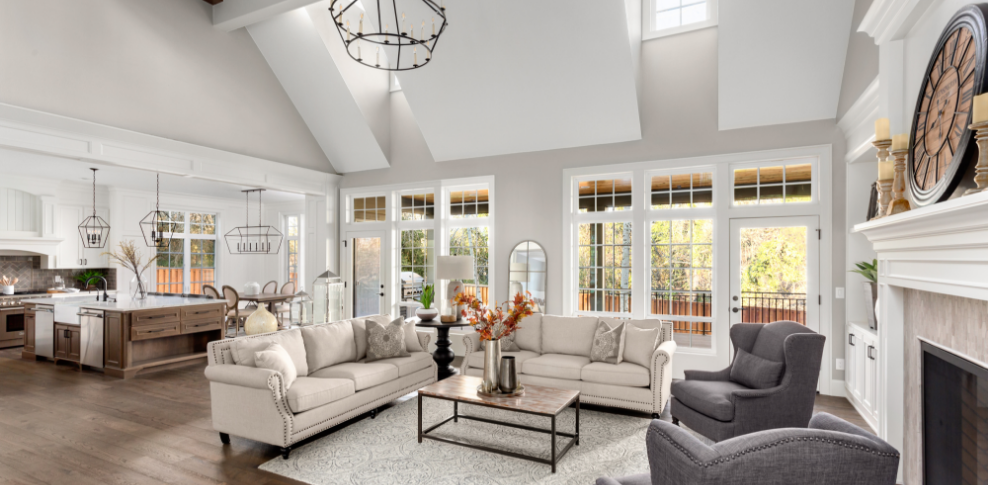 Home Security Systems in
Oklahoma City, OK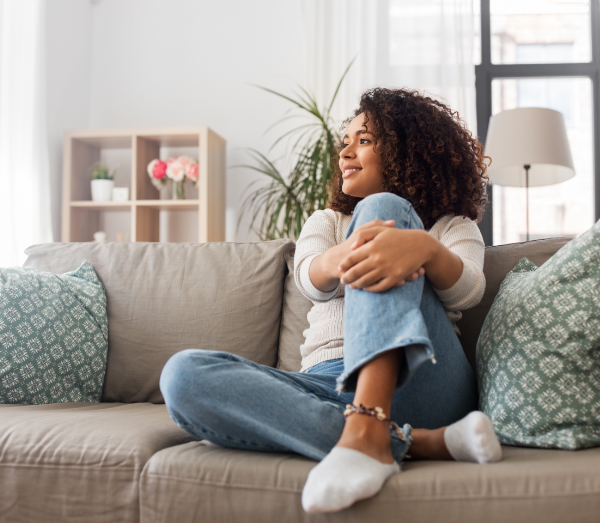 Oklahoma City has a growing population and a growing entertainment industry. As of 2022, the census in Oklahoma City is now up to almost 680,000 residents! Home prices are beginning to skyrocket, with the median home price in Oklahoma City around $246,000, up 12% since last year. Now is a great time to invest in property or purchase your next home in Oklahoma City. 
To protect your future property, invest in the best home security system with Revamped. At Revamped, our American security systems are backed by ADT technology. We help protect your home against break-ins and natural disasters using home security systems, cameras with live monitoring, fire and life safety alarm systems, and home automation equipment.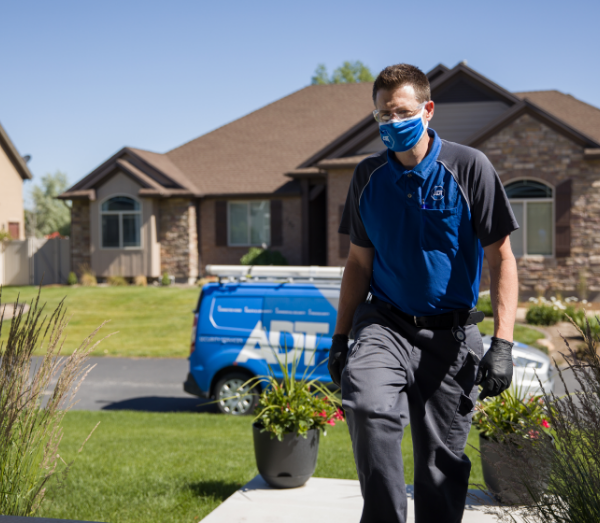 Revamped Security is Proud to Be an ADT Authorized Provider
Revamped is proud to partner with ADT, one of America's most trusted and best home security companies. Our security systems are backed by the power of ADT and a 24/7 ADT monitoring center. You can feel secure knowing your alarm system is manufactured using high-quality parts, state-of-the-art technology, and is ready at a moment's notice to help protect your home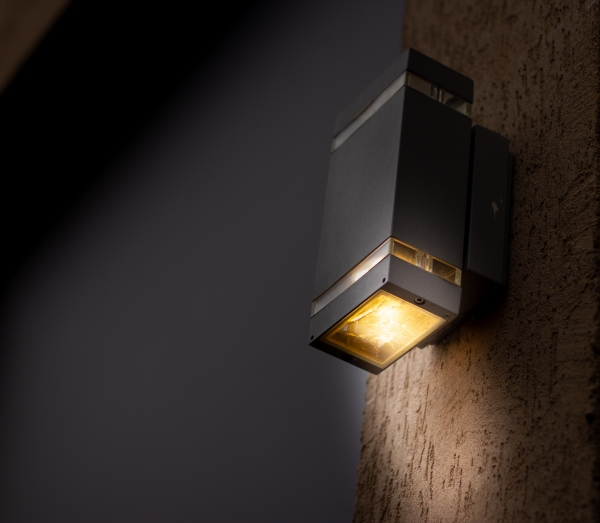 Revamped Home Automation Products
Smart devices offered by Revamped can increase your comfort level at home, save you on energy costs, and help make your home feel truly luxurious. 
Smart Thermostats can help keep your home comfortable while you're away if you have pets. Alternatively, you can turn off your heating system with the touch of a button, saving you on sky-high energy bills. 

Smart Door Locks make it easy for you to enter your home. You'll never have to worry about losing your keys, and can enter your front door using key-less entry! 

Garage Controls provide a layer of security against intruders that want to access your home through your garage doors. Receive an alert if your garage door is open, and close it anywhere you are. This can help protect any valuable assets inside your garage. 

Lighting Automation will allow you to switch on your lights as soon as you return home, so you never have to walk into a dark home. You can also fend off intruders and turn on your lights to appear as if you're home, even when you're away.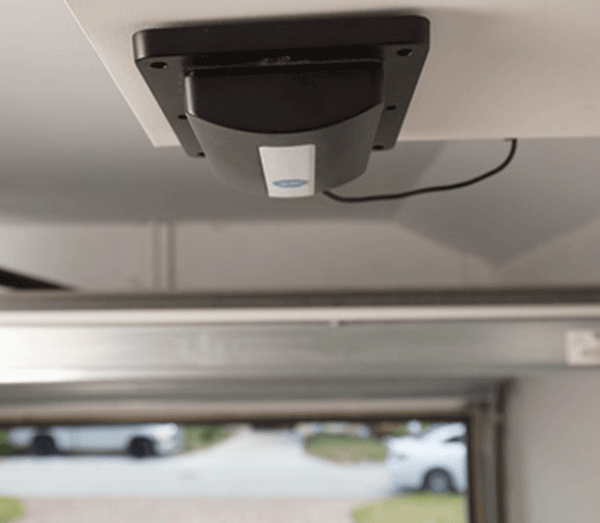 Home Security Solutions for Oklahoma City, Oklahoma
At Revamped, we offer a wide range of security systems to alert you and local authorities of any attempted break-ins and suspicious activities. Below are some of the best security equipment we use backed by ADT technology. 
ADT Monitoring 
With 24/7 ADT alarm monitoring, we will alert you and reach out to emergency services in case of a triggered detector. ADT monitoring will track your smoke detectors, glass break detectors, motion detectors, and carbon monoxide detectors. Doing so will help reduce response times from emergency services and add a layer of security to your home. 
Glass Break Detectors 
Be alerted if there is ever a break-in through your windows or glass doors. Coupled with video surveillance, glass break detectors can alert you and local authorities at the first sign of trouble. 
Motion Detectors 
Motion detectors will alert you to suspicious movements and activity around your home. Motions detectors serve as the first line of defense against break-ins. They can even help detect dangerous wildlife around the Oklahoma City area.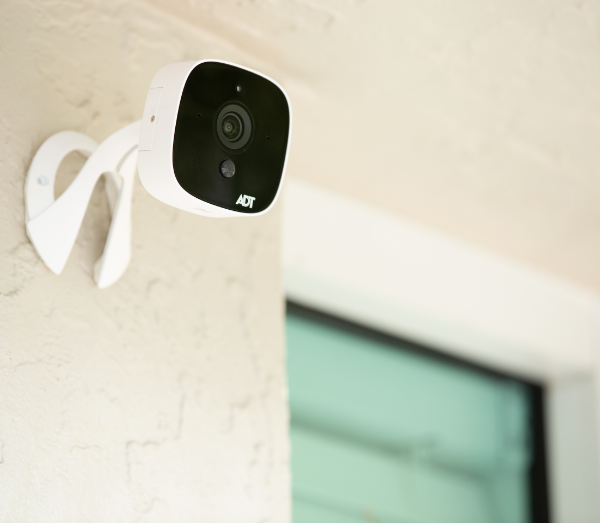 Revamped Security Cameras
A security camera is the best defense against home intruders, who don't want to show the face or crimes captured on footage. By installing security cameras to your home, you can rest assured footage will be available to help authorities apprehend suspects, and add a layer of protection to your home. 
Help protect your home against porch pirates and thieves. You can also avoid opening your door and letting people you don't know inside your home. Having a doorbell camera is extremely helpful in staving off criminals. 
Indoor Security Cameras 
If you have people coming in and out of your home, indoor security cameras can help capture theft or robberies. You can also make sure you always monitor your home and pets, even when you're away.
Installing an outdoor security camera can help you review suspicious activity and attempted break-ins around your property. Oklahoma homeowners with large plots of lands can benefit from having outdoor cameras pointed in every direction of their property.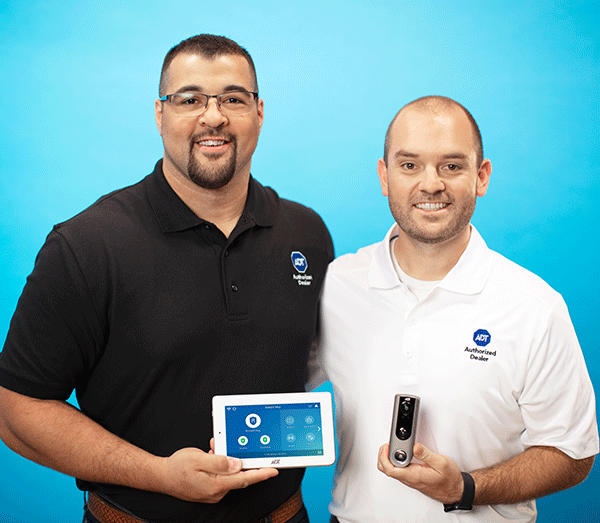 What Fire & Life Safety Products Does Revamped Security Offer?
Fire Detectors 
Smoke detectors are a crucial component of any security system. 24/7 ADT alarm monitoring will alert you and authorities if your smoke detectors are triggered. Smoke detectors can help alert you to possible fires, helping save your life and preventing extensive fire damage. 
Carbon Monoxide Detectors 
Carbon Monoxide is an odorless, tasteless, and colorless gas that is fatal in small amounts. Our CO detectors will alert you in case this gas is detected so you can evacuate your home safely. 
ADT Fire Monitoring 
Our ADT fire monitoring system will alert authorities and have firefighters dispatched to your home once heat and smoke are detected inside your home. This alarm can help save lives, reduce the response times to your home, and can help our customers 24 hours a day, 7 days a week. 
Flood Detectors 
Protect your home from water damage with flood detectors. Installation of these detectors will be done by a professional security home advisor. The best places for these detectors are near appliances, such as water heaters and washers, and in high-risk areas like your basement.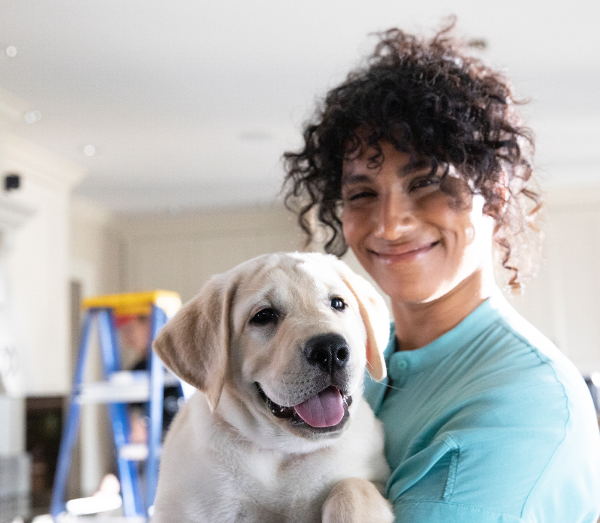 Choose Revamped Security For Your Home Security Needs!
Choose Revamped for your new security system! You can have access to ADT technology, live alerts to your phone, smart technology, the best smart home devices, and high-quality professional installation services! Our customers love our professionalism, vast range of security options, and comprehensive security packages. Call us today to schedule an appointment and install your new alarm system today.
"I had a wonderful experience with both people from ADT from the service advisor to the installer.
They answered all of our questions and explained everything clearly. Both had great personalities and were a breeze to work with. 10/10 including the service itself."
AZANETH
"Revamped Security provided exceptional and timely service.
The technician even gave out his personal phone number should I ever have any questions or concerns with my security. I wasn't just sold a product but I was sold a partnership."
TY
"Great service from start to finish.
Salesman, Dakota Ortega, was very thorough and set us up with exactly what we needed. Technicians were very friendly and set everything up correctly and explained everything to us. Very happy with the service and more peace of mind.."
JENNIFER