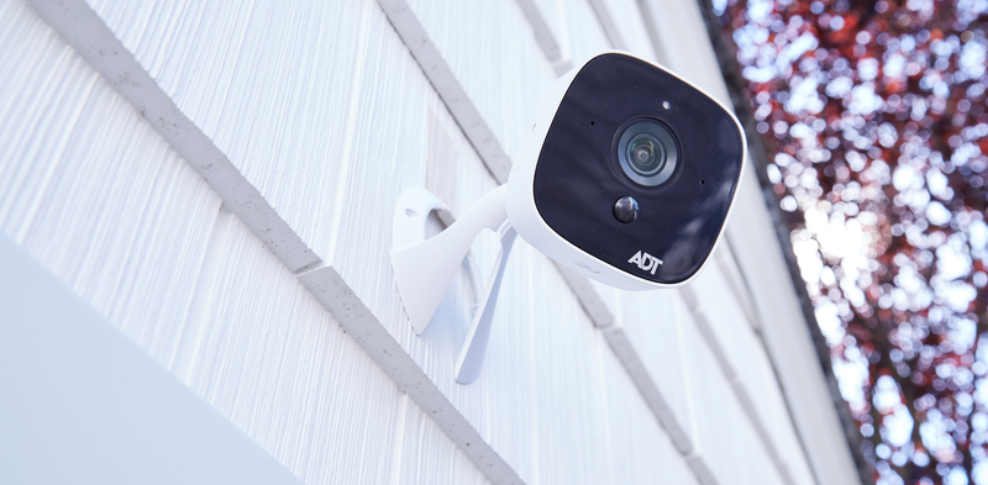 Outdoor Cameras
in Oklahoma City, OK
Oklahoma City, OK Outdoor Camera Services
If you've recently considered home security or have been looking for a way to improve upon your current efforts, installing an outdoor camera is a great way to upgrade the security of your home.
Revamped Security is the leading provider of surveillance and security camera solutions in Oklahoma City, OK, and we're proud to serve the homeowners of the local community. An outdoor camera system lets you know what's happening outside your home 24 hours a day, helping to provide you with profound peace of mind!
Advantages of Outdoor Cameras
Outdoor video cameras can help make all the difference to home protection, but they need to be installed by a professional. Outdoor video cameras provide benefits such as:
Theft Deterrent
Potential intruders are less likely to pursue a home with a security camera outside. First, they understand they're being watched. Secondly, their image has been captured, which means law enforcement has a higher chance of catching them even if they were only on the property for a few seconds.
Two-Way Audio
The ability to communicate with someone else without opening the door can help significantly improve your security. Whether you're checking in on delivery or warning off a suspicious person, you can do so without risking physical contact. Parents might also find it helpful to communicate with their kids if they get home from school before leaving work via their cameras.
Night Vision
An outdoor security camera can allow you to see a high-definition image, even during night hours. This infrared technology can make you feel more comfortable sleeping through the night or checking a strange noise without leaving your home.
Peace of Mind
You can't underestimate the peace of mind an outdoor camera brings to your property. It creates a feeling of safety that allows you to relax and enjoy your home. There's no longer the need to constantly check windows and doors to see if there's someone there. You have instant access all the time with this home security system.
Live and Recorded Video Playback
Home monitoring is easier than ever before when you have an outdoor camera installed. Not only can you live stream what's happening outside your home, but you can also record it.
An excellent example of the need for live video is for homeowners who have a swimming pool. If someone were to enter the pool area, you would immediately be notified and could see if they were a friend, family member, or complete stranger. It's also helpful in checking in on your kids when they're playing in the backyard to have an extra layer of protection. It only takes a few seconds for something to go wrong, and you have more safety with video surveillance.
More people are also relying on being able to playback video because they have to leave their homes for long periods. If you worry about what's going on while you're gone, being able to see a live stream or recorded footage will help ease your mind.
Home Automation Options from Revamped Security
Outdoor cameras combine perfectly with smart lights and other security devices for a complete home automation system. The lights can automatically turn on if a motion is detected outside your home via an outdoor camera. This type of system creates a layered approach to security that's difficult for an intruder to get around. They not only have to worry about being seen but also about being caught on video.
Revamped Security also has other home automation options to make your home more secure. These include smart door locks, smart thermostats, automatic home lighting, and smart garage controls. We can work with you to include some or all of these options to have a complete system in place. When it comes to having a safe home, it's essential to be proactive and have as many layers of security as possible.
An outdoor camera is a significant first step in helping to protect your home, but it shouldn't be the only measure you take. Contact us if you're interested in learning more about our home automation options and how they can work together to create a safer environment.
More importantly, you'll know these devices are installed by a professional. We understand how essential it is to have peace of mind regarding the security of your home. Our team will work with you every step to ensure you're getting exactly what you need and that it meets or exceeds your expectations.
Schedule Outdoor Security Camera Installation With Revamped Security
Our professionals at Revamped Security are honored that you've considered home security with our services. You can contact us for a free quote if you want to know a little more about outdoor cameras for your Oklahoma City home. We look forward to working with you!
Schedule Service