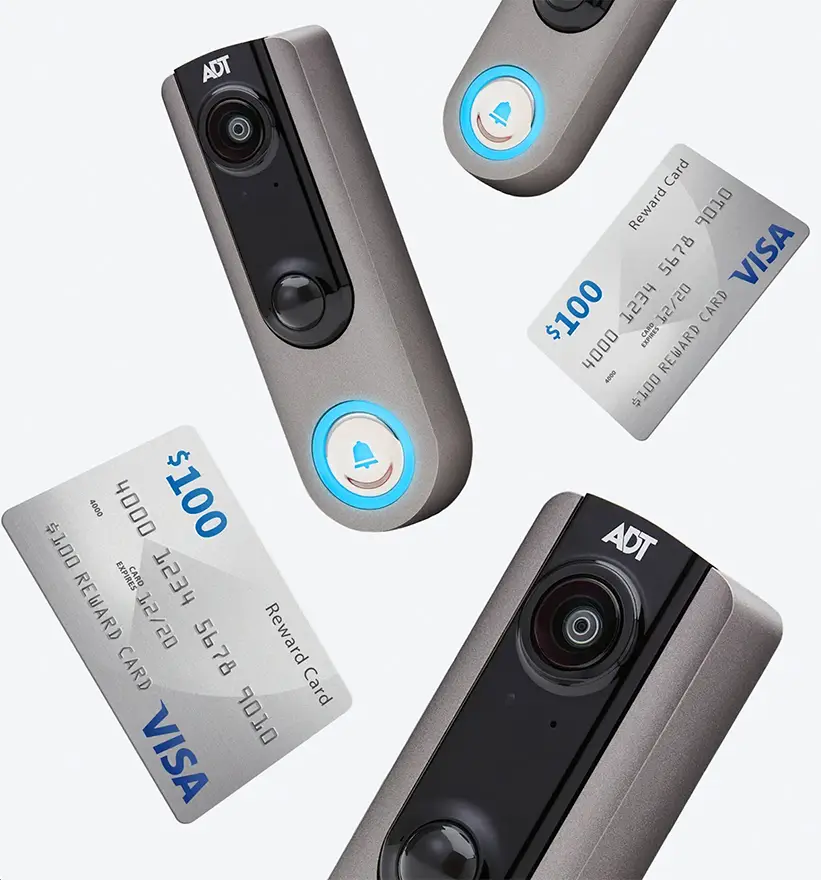 $100 Visa
®

Reward Card & FREE install of 1 video doorbell*

Call today to claim your installation offer ($99 value) and $100 Visa Reward Card from Revamped.

Security Expires 12/31/22

*With the purchase of a new system and a 36-month monitoring agreement. See

ADT Terms and Conditions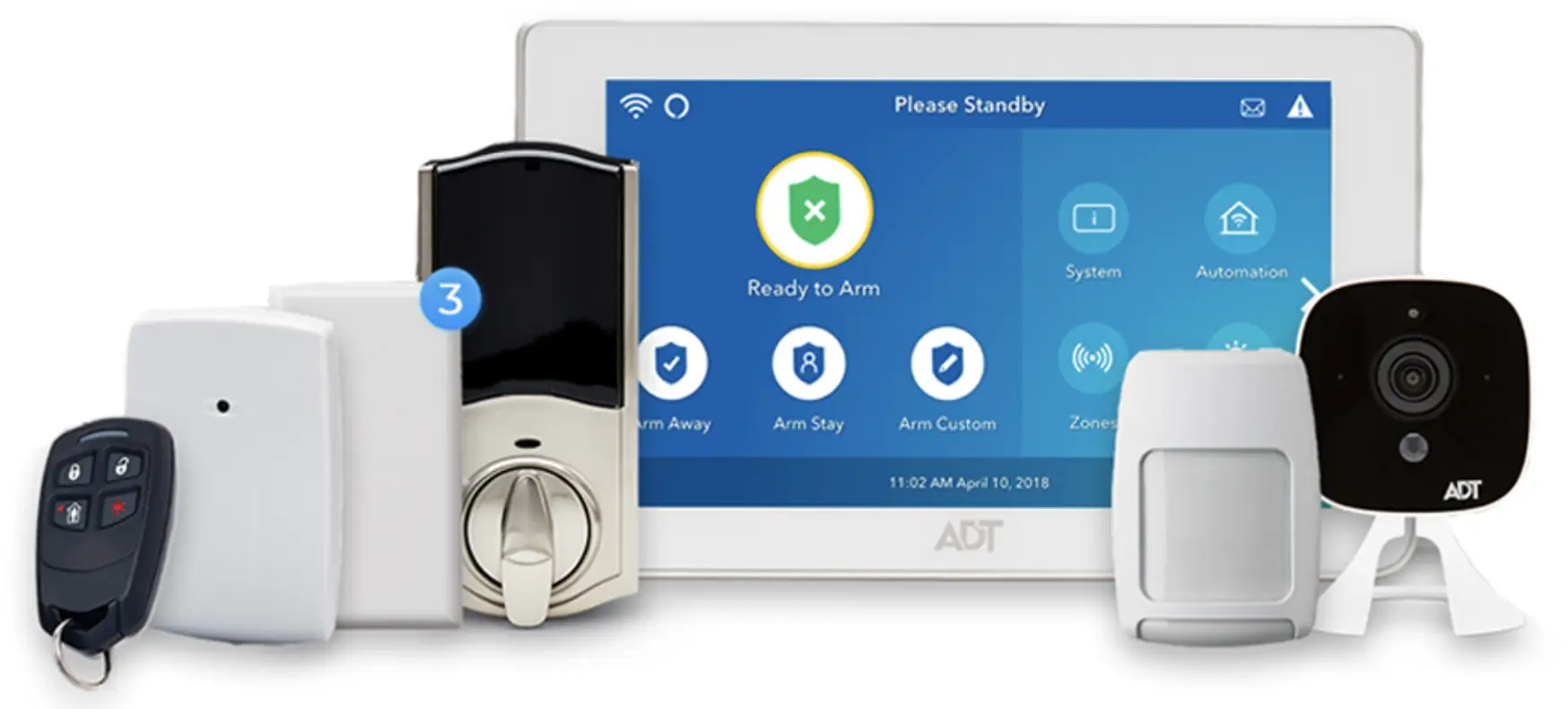 *With $199.00 Installation charge and purchase of alarm monitoring services. Early termination and other restrictions may apply. Expires 12/31/22. See
ADT Terms and Conditions
Limited Time Offer
Complete 8 piece* system installed for for just $199 with ADT monitoring for ONLY $59/mo + $100 Visa
®

Reward Card

$59.99/month with $199 installation and a $100 Visa® Reward Card – 1 touchscreen panel – Remote arm/disarm – 3 door/window sensors – 1 motion detector – 1 smart door lock – 1 outdoor camera – 1 doorbell camera

$74.99/m and $850 installation value

Call today to claim your special offer and $100 Visa

®

Reward Card from Revamped Security Expires 12/31/22
ADT is a leading provider of security, automation, and smart home solutions. Have the smartest home on the block with ADT.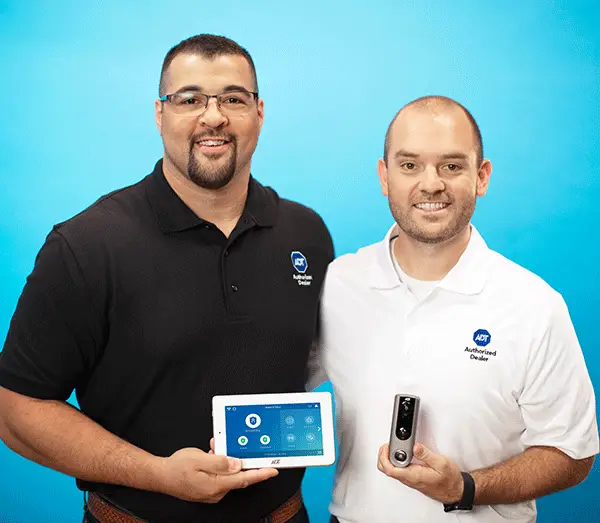 Why an ADT Authorized Dealer?
It's not a coincidence ADT has been voted the most trusted home security system in the country for several years running.
ADT's engineers test each product under some of the most difficult conditions to ensure they'll perform in real-life scenarios when your health and safety may be at stake. But what really sets Revamped Security apart from the competition is our dedication to our customers. We've earned their trust by taking care and helping protect what families value most in life – each other.
We want you to feel peace of mind, whether you're at home or on the go. With so many parts of our lives changing, and us spending even more time online, threats to our security are also changing. Being an ADT Authorized Dealer allows us to continue adding even more ways to help you stay protected.
From home security systems to exterior cameras to smart door locks and so much more; Revamped Security has you covered. Interested in learning more about our services or want a home security system installed in your home? Then contact us today to speak with a friendly customer service representative and receive a free quote. We look forward to hearing from you.
Hear Ryan and Brandy Young's Lifesaver Story
Ryan's home was hit during a lightning storm, which led to a small smoldering fire right above his son's bedroom. Two years prior to the incident, Ryan was gifted with a guardian angel in the form of an ADT authorized provider as his neighbor.
"I had a wonderful experience with both people from ADT from the service advisor to the installer.
They answered all of our questions and explained everything clearly. Both had great personalities and were a breeze to work with. 10/10 including the service itself."
AZANETH
"Revamped Security provided exceptional and timely service.
The technician even gave out his personal phone number should I ever have any questions or concerns with my security. I wasn't just sold a product but I was sold a partnership."
TY
"Great service from start to finish.
Salesman, Dakota Ortega, was very thorough and set us up with exactly what we needed. Technicians were very friendly and set everything up correctly and explained everything to us. Very happy with the service and more peace of mind.."
JENNIFER