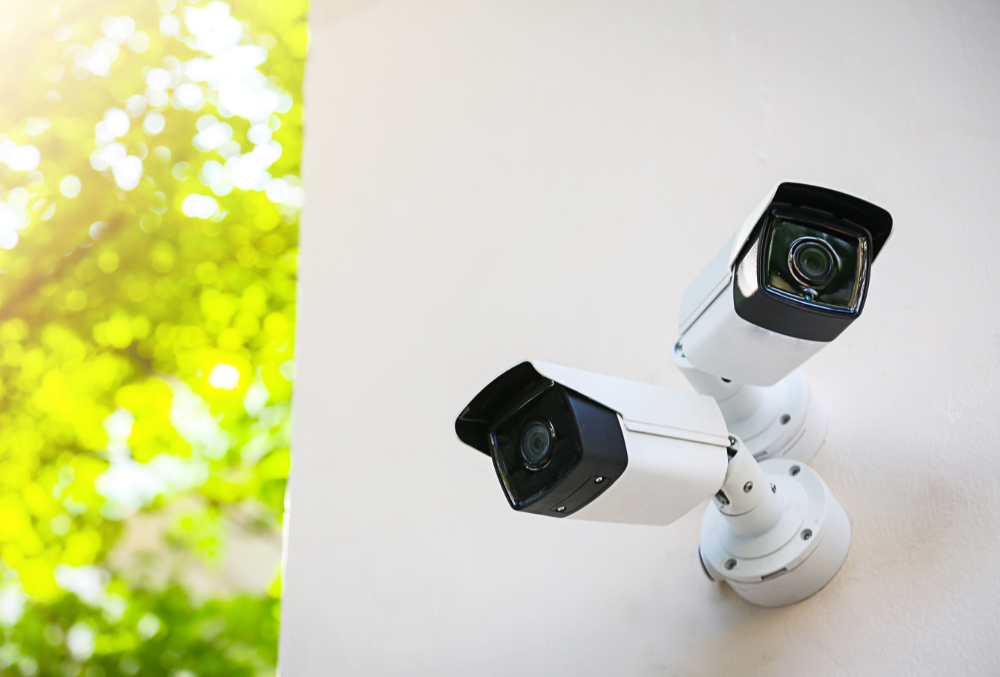 Choosing the Best Outdoor Camera Placement for Your Home
If you are looking for a way to help improve your home's overall security, consider outdoor security cameras from Revamped Security, an ADT Authorized Dealer. 
Outdoor security cameras allow you to monitor the activity outside your home, from your cell phone; anywhere you may be. This is not only a security tool but also gives homeowners peace of mind by allowing them to see what is happening outside their homes.
Unless your home is currently outfitted with outdoor cameras, you have no way of knowing what is going on outside – with outdoor cameras from Revamped Security, you can.
Best Places to Put Outdoor Cameras
While outdoor security cameras are great at helping keep the perimeter of your home monitored, they are only effective when placed in the optimal positions. This is why we recommend working with our experienced team of technicians to help you install them properly. 
If they are not placed and angled in the right way, they will not be able to do the job they were designed to do. Luckily, we are experts in outdoor security camera placement and know the best possible spots, including:
Front Doors
Your front door is one of the most common places for unwanted guests to make their entrance. Ensuring your front door is being monitored by a wireless outdoor security camera is a great way to help improve your home's overall security. You will also be able to vet any guests that come to your front door; whether it is the pizza guy or a burglar, outdoor security cameras allow you to see exactly what is going on.
Driveways
Placing an outdoor security camera system by your driveway is the best way to monitor what vehicles are coming up or leaving your home. Suppose you have new drivers in the family. You can rest easy knowing if their car is still parked or know when they returned the night before. It is also a great theft deterrent as burglars often like to scope out a spot early. If they notice an outdoor security camera, they may be less tempted to target your home.
Side Doors
Often an oversight for homeowners, side doors are an ideal place for unwanted guests to attempt a break-in. A security camera placed with a view of your side or back doors is crucial if you want all of your home's perimeter covered. Revamped Security's outdoor cameras are outfitted with crystal-clear imaging and recording capabilities. If someone attempts to break into your home through a back or side door, an outdoor camera can help prevent the break-in and help identify the intruder.
Garage
If you have expensive tools, equipment, or cars in your garage, you must ensure you can have eyes on them at all times with the best outdoor security cameras. If your garage is attached to your home, a camera here also serves as additional protection for the inside of your home. People often have valuables in their garage, making them a prime target for burglars, so make sure you have yours covered.
24/7 ADT Monitoring
When it comes to helping protect your home, cameras are a great start. However, as an ADT Authorized Dealer, all of our equipment comes with 24/7 ADT monitoring. ADT is one of the country's largest and most trusted home security providers, providing thousands of homes with the highest quality security systems.
Since our outdoor security cameras have ADT monitoring capabilities, you can control them and see what they see right from your phone. All you have to do is install the ADT Control app, and you will be able to monitor the perimeter of your home, even if you are not there. Additionally, the monitoring can notify the homeowners and the authorities if the alarm system is off.
The ADT Control app, paired with premier cameras and the unbeatable team at Revamped Security, helps offer homeowners the ultimate peace of mind.
Contact Us Today!
If you are ready to have outdoor security cameras installed on the perimeter of your home, do it with a team you can trust!
Revamped Security helps homeowners gain confidence in their home's security system every day, and we could help you too! If you would like to discuss security cameras or your home's overall security plan, contact us today!